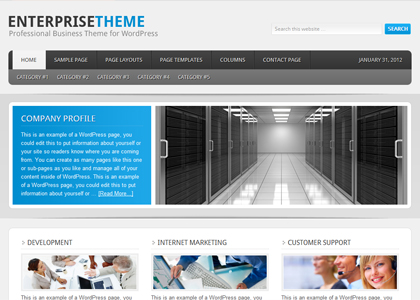 Enterprise Child Theme
Enterprise Child Theme
$79.95
The Executive and Enterprise themes have a similar look and purpose but the Enterprise theme feels a bit lighter and more up to date. I prefer the three footer sections to the four but use the one you like better right?
Take the initiative for your business venture or services with the ingenuity and approachable design of the Enterprise theme.
Bold undertakings don't have to be risky and Enterprise theme offers your company or brand the secure, rock-solid framework you need to ensure a bright future on the web.
Related Products