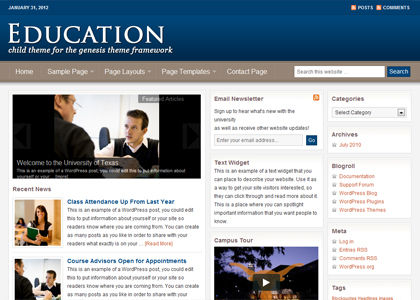 Education Child Theme
Education Child Theme
$79.95
The Education Child Theme has a look that reminds me of well… a school website. It's a great look for a community site or business that wants a more standard look.
Your institution has a great deal of information to convey in a short period of time. Text, audio, video, curricula, and more…
Help students, faculty and press find what they need fast, without the homework.